In my travels through Draenor, I've come across a few names that were familiar.
Not from the lore, mind you, but from the WoW-related blogs.
Take, for example,
Cymre Brightblade
in Gorgrond. The name caught my attention, and not just because the NPC had a big blue quest icon over her head. No, it caught my attention because I read
Bubbles of Mischief
on occasion. Generally, I also marvel at the clarity of Cymre's pictures and wish to the Light I had a better graphics card.
Part of me wonders if the NPC is named after the blogger. I think I'll choose to believe that she is.
Which brings me to my next one. I was running around in Nagrand, specifically in the Burning Blade training area where you help Landrathor (or whatever his name is) regain his blade, banner, and honor. There's a rare spawn there named...
Hyperious
.
He drops only the
Smoldering Heart of Hyperious
, but that's okay. Point is, he's got my name.
I am a rare, giant, burning fire elemental erupting from a lava pit. And I look
awesome
!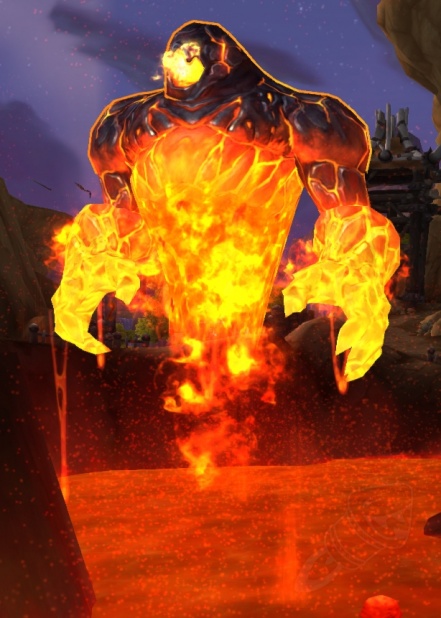 But Hype, you're a paladin! Why is he a giant fire elemental?!
Well, I'm gonna go with the fact that the raid boss I've killed most often is Ragnaros. I've been farming him for
eternity
to get the Eye of Sulfuras and any other fun stuff he might drop. Plus... I can. I
can
farm the mightiest of all fire elementals on a weekly basis. Because I am a paladin, and he is my bitch.
Anywho. Fellow bloggers and other readers, have you seen any NPCs that remind of you other bloggers? If so, let me know!